Coming to East Region Adult Education – no matter when and where – is a great choice. As a student, you are the center of our East Region Adult Education community. All classes and programs begin with you: we listen and learn from you, and then tailor our programs to meet your needs. We strive to foster an atmosphere that is respectful, supportive, and welcoming to all. We are here to help you achieve your educational goals – whether you want to brush up on your skills or complete a High School degree or earn a certificate in a career training program. At East Region Adult Education you will find what you need to be successful. To enhance your experience, we encourage you to take advantage of the many services available  through the student support and transition services and our consortium partners. The staff and faculty are here to help you create a bright future. The diversity of our backgrounds, talents, experiences, and perspectives enriches us all as we live and learn together. We are committed to the success of each student. See for yourself.
TRANSITION SERVICES
We offer support before and as students enter adult education, transition within classes/programs/levels, and as they transition out of adult education onto careers, career training, or college. The transition team supports students through education planning, referrals to address barriers, and connecting students to programs that get them to their long-term goals. The team is committed to leveraging current research, evidence-based practices, and local and regional resources. If you want to learn more the WHY and the HOW of our transition services, scroll down.
Nikki Middleton
Sr. Transition Services Coordinator
Nikki has been working with Adult Ed students for more than 13 years. She has taught classes and worked one-on-one to help students achieve their goals in English as a Second Language, Career Technical Education, and Workforce Development. Nikki adds a forward-looking perspective to student meetings, focusing on educational opportunities that connect directly to career objectives. Nikki utilizes resources from Adult Education programs as well as regional colleges and vocational schools to build an individualized transition map, centered on students' growing and changing needs.
English as a Second Language
Career Technical Education
Workforce Development
nmiddleton@guhsd.net
(619) 588-3501
(619) 627-1108 cell
Eric Miller
Transition Specialist
Eric has worked with students in adult schools, community colleges, technical schools, the University of California, and in South America. He has also taught English for close to 20 years, with an emphasis on academic and workplace English. Eric strives to connect students to all educational resources available.
Academics
Workplace English
ericmiller@guhsd.net
(619) 588-3518
(619) 627-1190 cell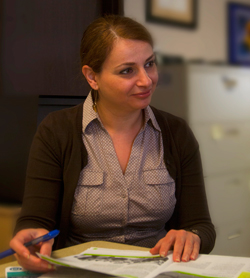 Ban Bakkal
Transition Specialist
Ban has more than 11 years of experience working with Humanitarian Agencies, Welfare to Work programs, and Social Services. Her expertise includes employment case management, social work, administration, training development and implementation, and working with low income families, refugees and adult students.
Ban offers extensive services for adults looking to continue their education. These services include Orientation to Career Training and education programs, 1-on-1 support services, and language and college matriculation & career support.
Career Training & Support
Education Programs
bbakkal@guhsd.net
(619) 588-3518
(619) 627-1160 cell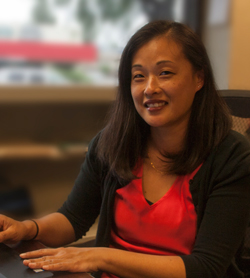 Joyce Liou
Transition Specialist
For thirteen years, Joyce has been working with adults and youth in nonprofit and educational settings. She believes in the importance of hearing what a student has to say and understanding what they want from their education. Joyce does not believe education should be a barrier to future success. She strives to partner with students to leverage their education to work for them.
lingliou@guhsd.net
(619) 588-3516
(619) 627-1175 cell
Transition Services in a nutshell
WHY TRANSITION SERVICES?
Support student success at any point
Provide integrated services across educational systems
Assess and align student and institutional capacities to help students reach their goals
Support students in and by connecting education and training to workforce values
Prepare students for challenges and rewards
Discover what students really need through data collection and analysis
HOW?
Being mindful, nimble, and highly self-aware of biases and assumptions
Asking open-minded and open-ended questions
Making student and data-driven decisions
Connecting and creating a sense of belonging and community
Providing students with strategies to self-advocate, and to navigate diverse institutional cultures as well as diverse ethnic cultures
Recognizing students as agents and owners of their education and training
Communicating with, learning from and educating stakeholders internally and externally
Utilizing a defined workflow and student-centered, equity-minded intake and exit forms
Sharing a resource and knowledge base
Sharing an understanding of the bigger picture: Education That Works